RDKB / Christina Lake Area C Director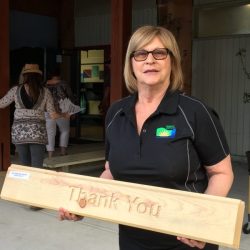 RDKB Area C Director
Christina Lake Elected Official
It is my great pleasure to be your RDKB Area C Director and represent the community of Christina Lake.
I always look forward to delivering to you the very best interests of our community.
My job as your Area C Director includes attending Regional District Board and Committee meetings. It is my responsibility to be our voice to Provincial and Federal governments to get to know who to contact and liaise with and to be a strong voice to send the message about the needs of our community to those people. It is also advantageous they get to know me as that strong advocate for our community.
We can all agree Christina Lake is a thriving, inclusive community full of opportunities to get involved and stay active at all stages of life. I marvel at, and I am proud of all that Christina Lake has to offer – the magnificent water and sandy beaches, our renowned trail system that is second to none, a game of pickleball on the courts of the Pickleball Capital of Canada, a Trademark we own, our Welcome Centre and artisans, special events celebrating our rural heritage, and so much more that reflects our charming way of life that adds to the very best of rural living. It takes a lot of hard work for the whole community to retain this way of life and I am proud as your elected official and that you have entrusted me with making regional decisions that directly affect our daily lives. I want to say thank you for working with me to address community and broader-based issues proactively to find collective solutions so that we can continue to enjoy our way of life, because this IS the life, come home to the lake!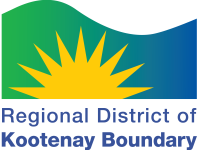 Regional District of Kootenay Boundary
The Regional District of Kootenay Boundary is a regional government that serves more than 31,000 residents in the beautiful West Kootenay and Boundary regions in the southeastern BC Interior.
Our region stretches across 8,200 square kilometres from Champion Lakes in the east to Bridesville and Big White in the west and runs south along the Canada-US border.
We provide services in recreation and culture, planning, building inspection, environmental programs, economic development and public safety services for fire and other emergencies. We also carry out all aspects of corporate administration including management of regional government finances, legislative services and public communications and engagement.

We are home to eight incorporated municipalities – Fruitvale, Montrose, Trail, Warfield, Rossland, Grand Forks, Greenwood and Midway – and five unincorporated electoral areas – Area A, Area B/Lower Columbia-Old Glory, Area C/Christina Lake, Area D/Rural Grand Forks and Area E/West Boundary.
Our Board of Directors has a corresponding thirteen members – one director from each municipal council and one director from each electoral area. Our Board makes key decisions related to strategic planning, bylaws and policies and ensures residents in our region receive the services you as citizens have collectively asked us to provide.